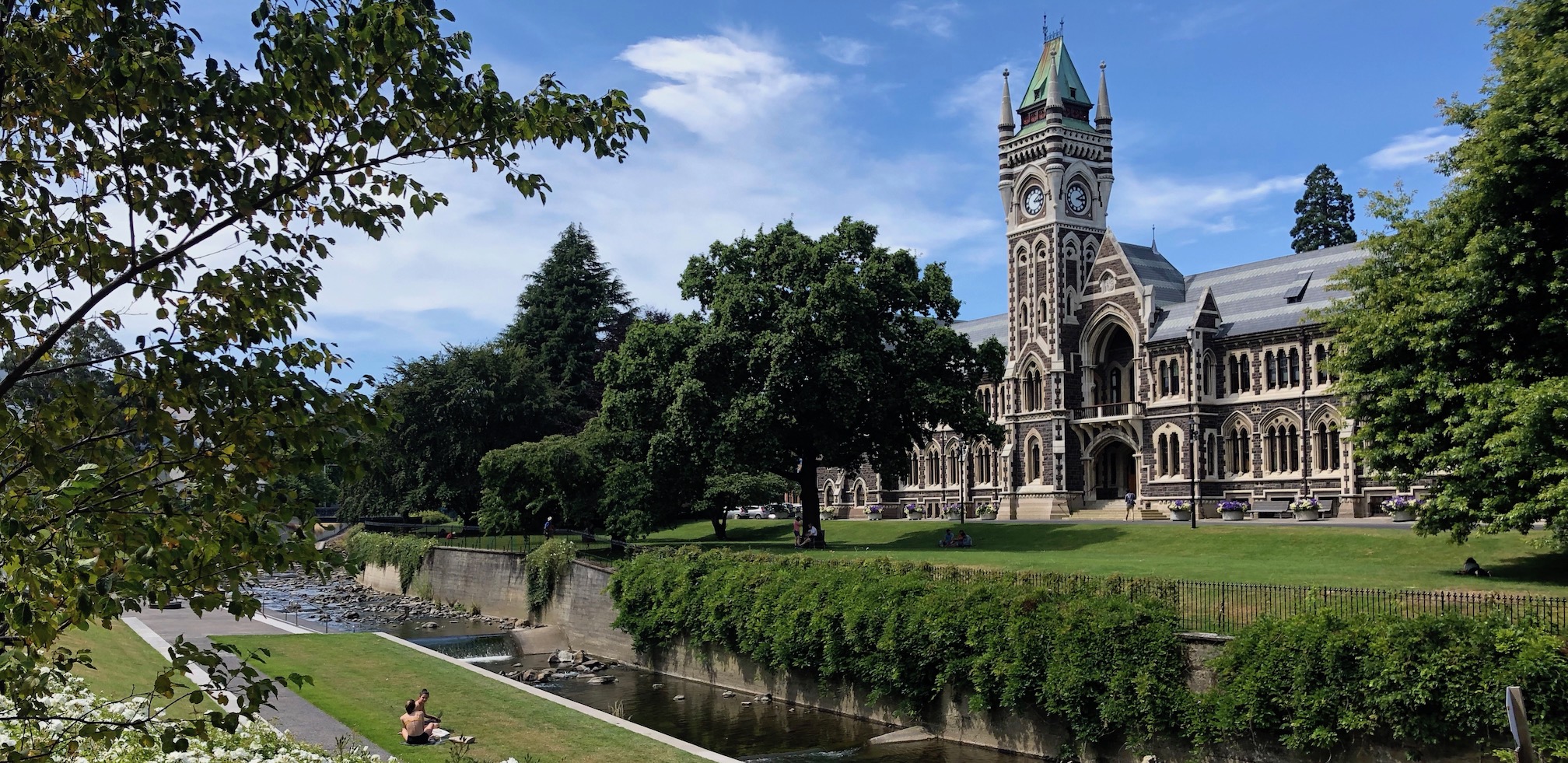 Image and Vision Computing New Zealand is New Zealand's premier academic conference for innovations in computer vision, image processing, visualisation and computer graphics. Held annually, it attracts an international forum of scientists and researchers with typically about one half of the participants coming from outside New Zealand. The 34th edition of the annual conference will take place in the stunning Dunedin from December 2nd to December 4st.
Key dates (Updated)
Submission of full papers for review: 26 August 11:59pm, 16 September 2019 NZT (11:59 15 September, Sunday AoE))
Notification of acceptance: 4 October 2019 (NZT)
Camera-ready paper submission due: 11 October 2019 (NZT)
Conference dates: 2-4 December, 2019
Location
St Margaret's College, Dunedin, New Zealand
To and From The Airport
Dunedin airport is about 30 minutes drive from the city centre and university. Because of the distance, taxis from the airport can be quite expensive ($100NZ or more), but shuttles are a cheaper option (around $25).
Taxi Companies
Dunedin Taxis (03) 4777 777
City United Taxis (03) 4771 771
Shuttle Services
Arriving by Car
Driving to St Margaret's is complicated by the current closure of the Dundas St bridge. The easiest approach from either the city or State Highway 1 is to approach from Albany St, turning left onto Clyde Street, left again onto Dundas Street, then Left into Leith Street.
Dunedin and Around
Dunedin is the second largest city in the South Island, home to about 130,000 people. It is a university town - there are over 20,000 students at the University of Otago. Dunedin is a UNESCO Creative City of Literature has strong cultural and heritage instituions such as the Otago Museum, Dunedin Public Art Gallery, and Toitu Otago Settlers Museam. The city also boasts many fine examples of Edwardian and Victorian architecture.
Dunedin is surrounded by natural beauty. Sandy beaches extend from St Clair along the city's southern edge, and many more can be found on the coast ouside of the city. Otago Peninsula is home to a wide range of wildlife, including penguins, seals, and the royal albatross colony.